Presentation the IPTV Extreme Pro
IPTV Extreme Pro is an alternate Live TV player that allows users to view their IPTV Deluxe Subscription, download content to your Android device to watch later, and schedule recording of Live TV.
IPTV EXTREME : If you have an android device like Android smartphone, Nvidia Shield TV, Mi box, Firestick or any box with Android OS there are a range of app you can choose to set up your subscription like STB app, Premium IPTV app, IPTV smarter player, Kodi, VLC player, IPTV Deluxe Pro.
In this post, I show you how to set up your IPTV Deluxe subscription on IPTV extreme via your Android device. There are 2 versions of this app IPTV EXTREME and IPTV EXTREME Pro. Pro version cost around 1 USD without the ad. I have test free version, it supports EPG, the channel list is sorted by country also you can add a channel on the favorites folder. So far it is good and free.
This application works without m3u file using Xtream-Codes API (portal) and your login information.
List of ipTV Extreme Features
Integrated Player (Advanced & Light)
Chromecast Support (Beta)
Parental Control
Remote Controller support
Backup / Restore Settings
M3U playlists support
Multi EPG support (TV Guide)
Auto EPG update
EPG alias management
All the EPG providers are included
Picons support in different size
Ability to download On Demand Programs!
Ability to record Live Streaming with time limit!
Time Recording
Timers Management
Autostart On Boot Function
Set Memo function for Events on TV Guide
Search for Similar Events on TV Guide
Sliding EPG time
Where to download the IPTV Extreme app
ipTV Extreme is available on:
Configure the application
1-After installation the version of your choice, start the application and wait for it to load up.
2-Now click on the three dots on the upper right corner of your screen.
3-Now select "Playlists"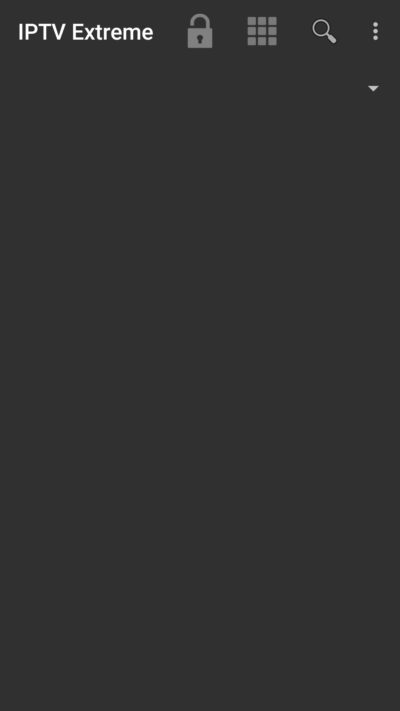 4-Now click on "ADD PLAYLIST" and proceed to the next section.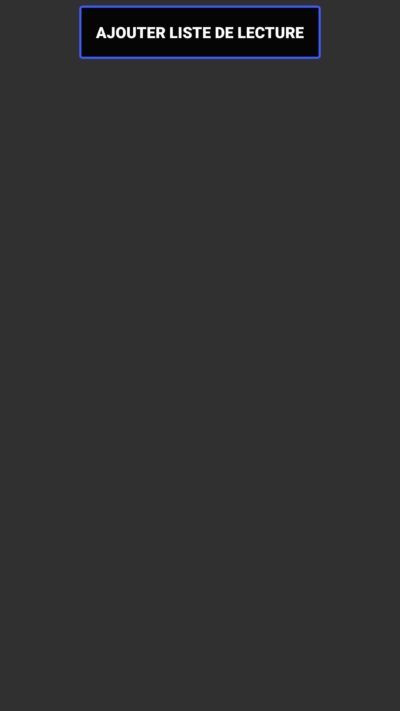 5-Now select "XTREAM CODE PORTAL".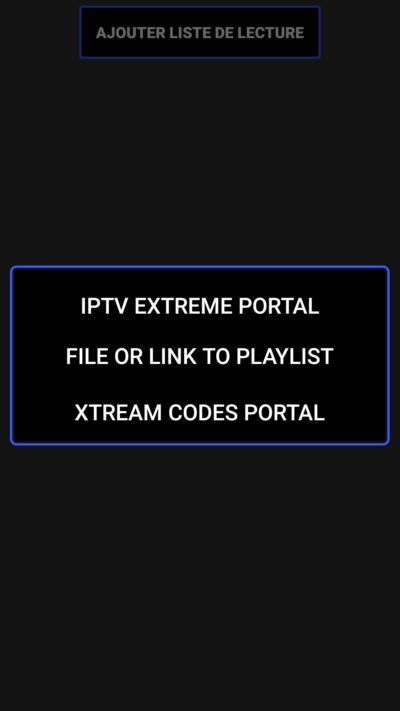 If you already have a m3u link, no worries, it is possible to pull this info from your link as follows:
The Username ,Password and URL de server are included in your link m3u provided when ordering ,
M3u link example :
http://exemple.com:8789/get.php?username=5799&password=abCD123&type=m3u&output=ts
In the case of m3u link below, the connection details to the server are as follows:
Username : 5799
Password : abCD123
URL de serveur : http://exemple.com:8789
Après cliquez sur OK
NB: For the EPG, they will be loaded automatically, if not go to menu at the top right (the 3 points), then click on Force Download EPG.